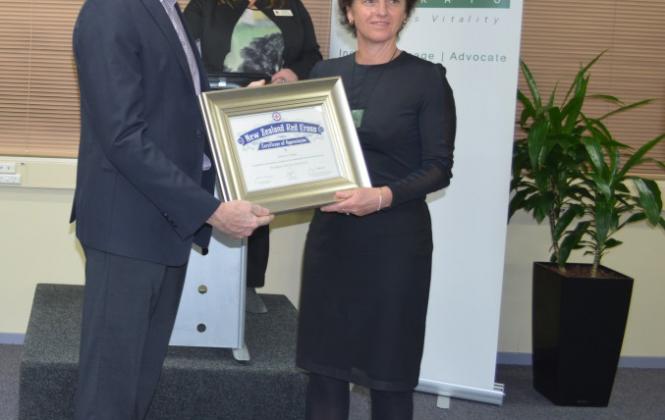 The New Zealand Red Cross hosted the Waikato Chamber of Commerce at a "Business After 5" event on the 29th July 2015. Race Relations Commissioner, Dame Susan Devoy was the special guest, speaking about human rights and diversity in the workplace.
John Cook attended the event on behalf of Stainless Design and one was of a large crowd that acknowledged and celebrated the tremendous work of New Zealand Red Cross in our community.
John was delighted to accept a special New Zealand Red Cross Humanitarian Award, in recognition of the positive steps to employ Afghanistan Refugees in our business. "Your special contribution and effort in employing former Afghan interpreters is worth celebrating as you have gone the extra mile in providing job opportunities, training, mentoring and supporting them into employment".
In accepting the award John said "It has been a very positive experience, further enhancing our diversity and adding another dimension to our team culture. The process of helping Ali, Danish and Mohammad to make a new home in New Zealand has been extremely rewarding and we are grateful for the support of Red Cross to make it happen." 
New Zealand Red Cross is celebrating "100 years of caring" and it was humbling to receive acknowledgement from an organisation that gives so much.