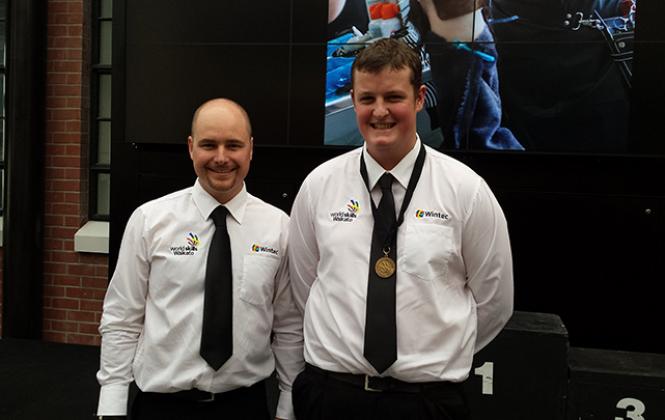 Stainless Design fabricator Michael Benson has added a WorldSkills International placing to his impressive set of awards. Michael took fourth place in the Sheet Metal Technology category of the global vocational skills competition in Brazil, after winning the category locally, nationally and for the whole of Oceania. Michael was also awarded a Medal of Excellence, which is a huge endorsement of his skills and just reward for his efforts.
Scott Pritchard also represented SDL as a judge and made a huge impression with his technical skills, knowledge and experience. Scott's marking scheme was selected as the standard for the competitors, and it comprised of six modules, marking 140 aspects of work. This selection was a massive honour and endorsement for Scott and is unheard of for a first time judge.
Michael and Scott represented Stainless Design with distinction and we are extremely proud of them both.
WorldSkills is an international event that brings together young people to compete in 45 trade skill categories from 73 countries around the world. Michael was part of the 15-strong Tool Blacks, a team competing against 1300 under-24-year-old competitors from 72 countries. More than 200,000 visitors attended the five day competition in Sao Paulo.
For more information about WorldSkills in New Zealand visit www.worldskills.org.nz