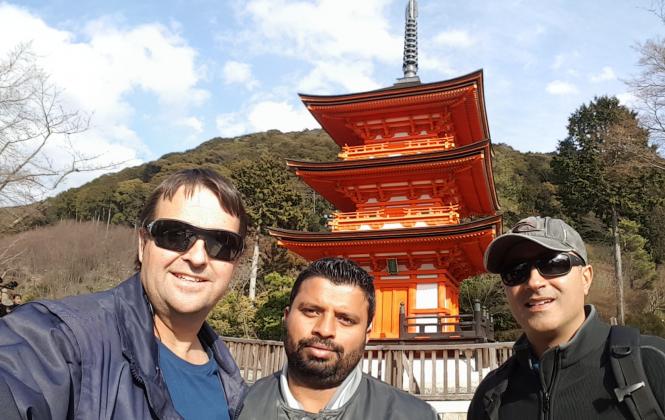 It has been a few months now since some of our team members CEO Peter, Production Manager Raj and Asset Manager Grant made the journey over to Tokyo Japan for training on our new high speed flying optics Mitsubishi ML3015eX Plus Lasercutter.
The choice for the Mitsubishi was it's ability to complement our current equipment with high quality cut finishes especially on the thicker materials and extraordinary productivity with top quality results.  The laser cutter also fits well with our ECO Smart program which was taken into account when we chose to the laser. When not processing, the system switches to ECO mode and the resonator stops idling minimizing energy consumption and reducing running costs by up to 99% during standby. Mitsubishi Electric's original resonator reduces CO2emissions by approximately 30% compared to standard high-speed, axial-flow resonators.
 The trip was an opportunity for the team to get familiar with the new machine and learn the ins and outs required for running the new Mitsubishi Laser to ensure efficient commissioning when the new machine arrived so we could get it up and running in the quickest time possible. The team was extremely grateful for the hospitality of the Mitsubishi Electric team in Japan and although most of their time was spent with at Mitsubishi Electric "working", they also got to enjoy some distinct Japanese experiences during their trip.
For more information and specifications on our new Mitsubishi Laser click on Laser Cutting under the Services tab or click the link below.