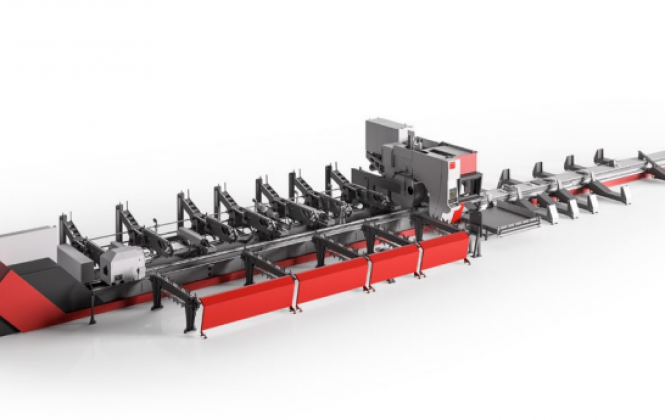 Stainless Design is excited to announce our new Bystronic Rotary Laser Cutter has made it to our site and currently being installed. It is a welcome arrival as the excitement develops around the potential that our new Rotary Laser Cutter will open up for our customers.

Our new Rotary Laser's application of processed tubes and profiles is so varied, it offers almost unlimited design and manufacturing possibilities allowing end users to develop cost effective solutions and features and achieve a competitive advantage with endless options. 
The Bystronic Rotary Laser can hold up to 8m lengths and enhances our competitive edge for tube laser cutting with its 3D cutting head enabling bevel cuts of up to 45° in addition to straight cutting edges. The rotary laser can also cut a multitude of cross sections from standard hollow tube and RHS to angle and channel sections. This versatility provides cost effective alternatives to our customers as it eliminates the need for costly milling, drilling, punching or sawing processes.
The installation and commissioning process is expected to be complete in the coming weeks. Follow our Facebook page for regular installation updates.

For more specific specs please see our Rotary Laser Capabilities section on our website.