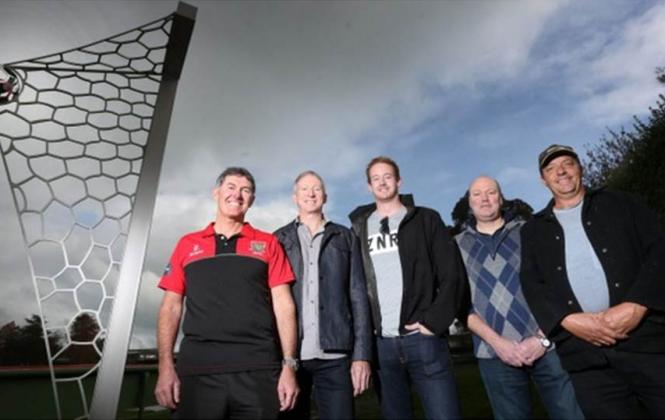 Melville United unveiled a statue at their ground on Monday 1st June that was originally commissioned to remember past club members. The stainless steel 2.4-metre construction entitled "The Goal", designed and manufactured by Stainless Design, was commissioned to remember past members who had contributed to the club. "At Melville we're trying to develop something unique, something football; something Melville," said the club's commercial manager Steve Owens.
"Every year we invest in development activity that continues to improve the facilities at Gower Park. When Hamilton AFC/Waikato United amalgamated with Melville to form Melville United in 1996, we shared an ambition to compete at the highest level of football and to develop a Regional Sports and Community Centre at Gower Park."
"We believe that if we continue to invest in facilities development, it will create a profitable and sustainable future for our club and from that we will grow the sport."
"Recognising those that contribute to an organisation's performance is the best way to reward people, but many who have contributed so much to the success of our club are no longer with us today." The sculpture is also intended to depict the goal as the vision for the club's future, with the ball in the back of the net as the achievement its goals."
Stainless Design has a long time association and proud history with Melville Football Club and the team were pleased to be able to assist the Club in this latest initiative. "The Goal" showcases Stainless Design's design and technical fabrication capabilities (laser cutting, folding, welding, polishing and blasting) and just like Melville United, it is a fantastic example of what can be achieved with great teamwork.